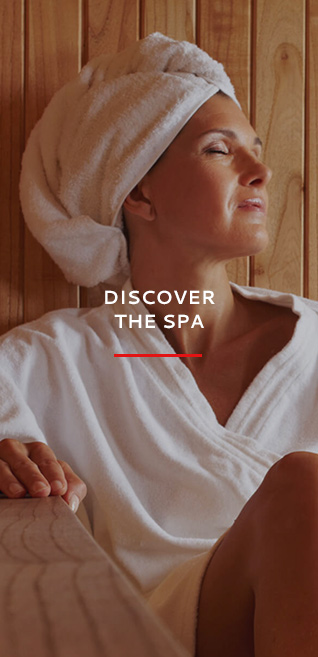 Discover the SPA in pictures
New : discover the Spa!
Offer yourselves a weekend spa in Normandy by choosing the Altos hotel to Avranches in 15 minutes of the Mont Saint-Michel and Granville.
RATES SPA 2016
TARIF
Hotel GUEST
External CUSTOMERS
*
**
Spa Jacuzzi
30 €
40 €
Member ship
Sauna
15 €
20 €
–
Hydromassage
35 €
40 €
–
RATE
person in €
* Low season
** High season (Vaste, All french bank holidays)
OPENING TIME
From Monday to Saturday: 9:00 am at 11:00 am | 3:00 pm at 10:00 pm
Sunday: 9:00 am at 11:00 am | 5:00 pm at 9:00 pm
WITHOUT MEETING: Reservation on arrival
Question IS THE SPA PRIVATIZED?
The space well-being of the hotel has a real professional SPA with overflowing, with sand filter, + installations of control by analysis continuous cathalitique some chlorine and the PH, guaranteeing an irreproachable dosage and a hygiene of the water, in a dedicated, separate and soundproof technical premises(place). In comparison, guest houses, in particular, announcing a privative spa, are equipped only with bathtubs with bubbles or with simple spas in skimmer, intended initially for a domestic use, but without real conformity with the regulations to receive from the public.
For your comfort and your health, we thus invite you to verify this point before choosing your accommodation(hosting), by requiring(demanding) the results(profits) of prefectorial analyses, or by verifying the display(posting)
Question SCHEDULES and DURATION OF A SESSION?
Condition of the free access to the reservations of the spa (1 session included by overnight stay):
– From 3 pm till 10 pm (except Sunday from 5 pm till 9 pm), and of 9 hours(am) à11h the next day
– WITHOUT MEETING(APPOINTMENT): only on-the-spot Reservation on arrival
– Failed SPA(SPA,SOCIETY FOR THE PREVENTION OF CRUELTY TO ANIMALS) (spa bath "Jacuzzi" and sauna): session of one hour(o'clock).
– Failed only SAUNA: session from 20 till 60 minutes (according to tolerance).
– CARE by dry(flat broke) hydro-massage: session of 30 minutes / Person.